Report
Simple and Easy Follow Report and Glossary
You will receive a professional Mold Spore Analytic Report from Newton Microbial Laboratory including what kind of mold was found, and how much mold was found. The report also comes with a glossary of detailed information on all molds that were found at your home or office. We are able to identify, and report each individual type of mold spore that you collected. Each Type of Mold Spore is listed in an attached glossary. The Glossary will explain where mold spores are generally found, what characteristics that particular mold spore carries, and most importantly what health effects the mold spores that you collected can have on humans or animals. It will also let you know if it is toxic or not. If you have questions regarding your do-it-yourself mold testing report feel free to call and speak with a biologist or microbologist. 1-877-628-6944.  All inclusive for just $29.99 per Sample!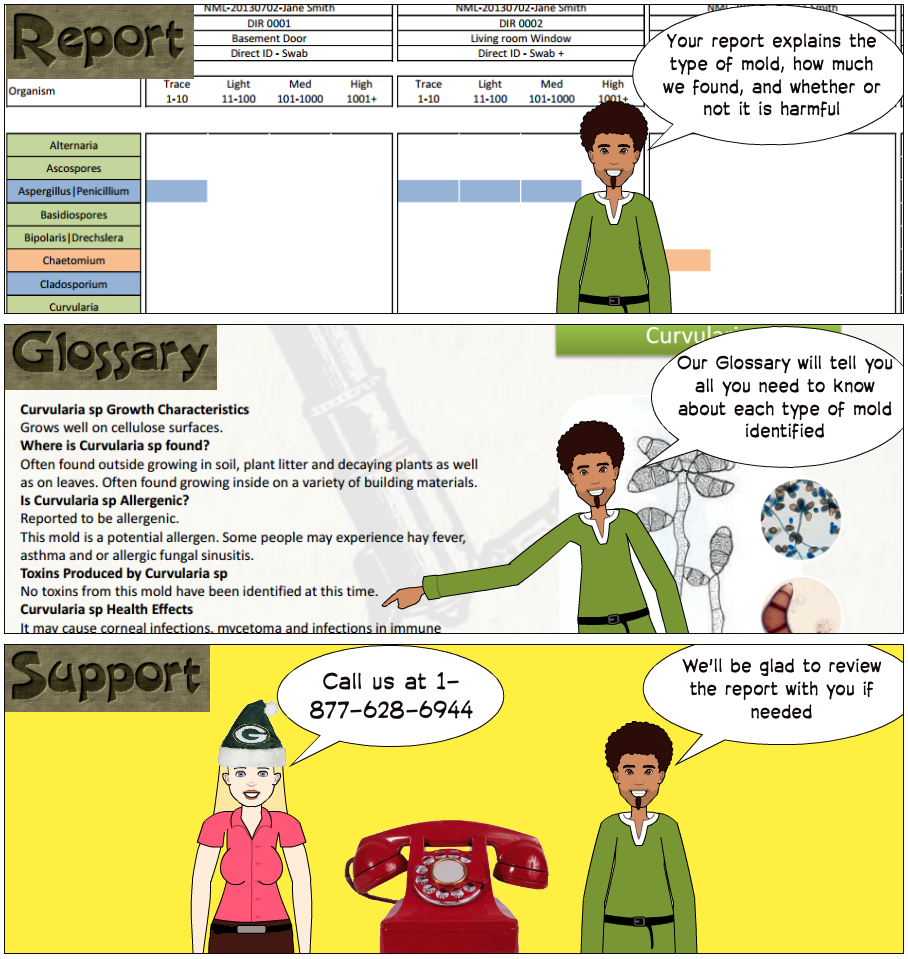 Tips From "The Newtoneer Team"
If you are wondering if it is even necessary to test for mold the answer is yes. Mold can be very dangerous for your health, and the health of your family, and pets. There are over 100,000 different types of mold. The only way to know if what you are looking at is black mold or toxic mold is to have it analyzed.
Mold also appears in various colors. People think that if it's not black. It's not mold. That is simply not true. Other common mold colors may include but are not limited to, Brown, red, black, white, etc. Just because mold is not black does not mean that it is not allergenic. So again, it is very important to test for mold. No matter what color it is. And the most inexpensive way that we know of is do-it-yourself mold testing.